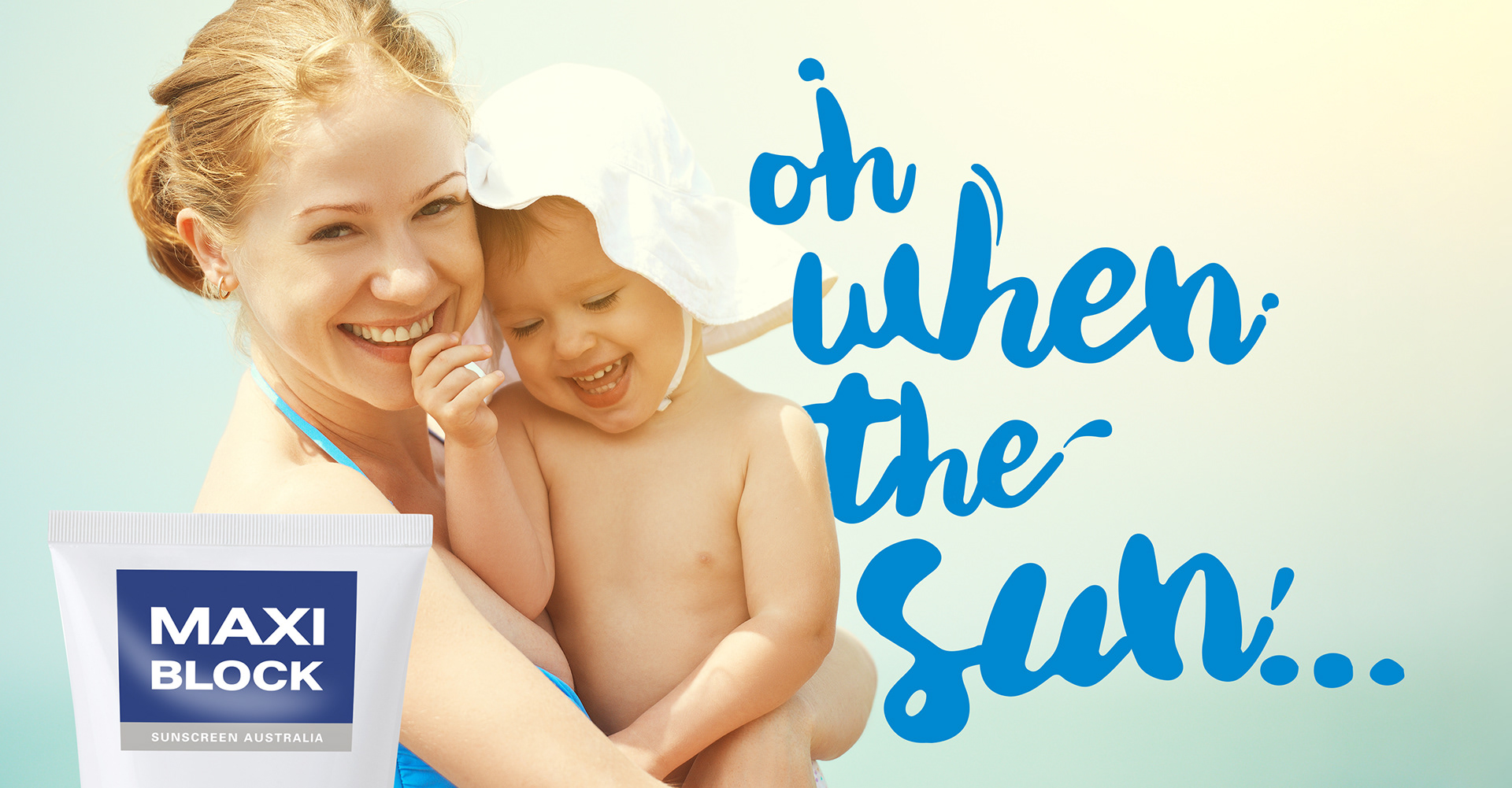 Maxiblock launches new campaign:
"Oh when the sun shines on my skin"
In their inaugural campaign Maxiblock Sunscreen Australia focuses on giving their customers the protection they can trust to spend more time doing what they love in the sun.
Launching for the Spring school holidays, Maxiblock centres around people and their families getting outside and having fun in the sun, set to a catchy song with a range of creative executions for various target markets.
Says Aron Dobrowolski of ANARCHY SCD: "The 'Oh when the sun' campaign relies heavily on a body of strategic development that went into building this central proposition. We're moving away from the scare tactics, the 'telling people what to do', and really focusing on how Maxiblock helps people live happier lives with protection they can trust".
Maxiblock is also partnered with the Perth Running Festival and Sculptures by the sea in Cottesloe & Bondi over the summer period to leverage the campaign and distribute samples at physical locations and is actively looking for similar high-quality outdoor events to partner with.
Says Thibaut Mortier, owner of Maxiblock: "Maxiblock has been a family-owned business for over 40 years. We make it all here in Australia and are proud to offer our genuinely Australian sunscreen nationwide and internationally to give families peace of mind at a fair price.

Strategy, Creative Development & Execution: Aron Dobrowolski - ANARCHY SCD
Audio Production: Tim Count  - MDS Audio
Digital Campaign & Display Assets: Alyka
Interested in viewing the strategy or working with ANARCHY SCD on your next project?
Email aron@anarchyscd.com.au or call 0419 953 165 for a quick chat.